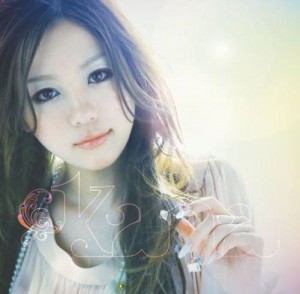 Avec le boulot et my shuffle days, pas le temps de chômer ! Et pour se stimuler, voici ma tracklist du moment avec un peu de tout, K-Pop, J-Pop et Anison !
Derniers coups de coeur : Kana Yazumi et ses deux merveilleux albums "Mysterious Circle" et "Document" (voix émouvante et vibrante, son pop mélancolique) ; Heo Young Saeng et son catchy "Intimidated" ; les voix mélodieuses de Choucho et HIMEKA ; du bon R'n'B de Gilme et son groupe Gavy NJ ; et ces diablotins de Super Junior qui m'ont bien eu avec "Sexy, Free & Single"  😛
Sans oublier les valeurs sûres : Tohoshinki avec le hit "ANDROID", Aya Hirano et son dernier album pop acidulée "Fragments", EXO-K / EXO-M, ONE OK ROCK, GRANRODEO, … ahhhh la liste est trop longue  😮
httpvp://www.youtube.com/playlist?list=PL11fruSOgVDq1eSHYsQmTH3V6A1e3QUul
Si le player ne fonctionne pas, vous pouvez la visionner ici.
Tracklist complète :
Heo Young Saeng (Ss501) – Intimidated + Crying
東方神起 / ANDROID (short ver.)
Kana Yazumi – Butterfly Effect
EXO-K – MAMA – Machine
길미 (Gilme) – 내가 먼저 (Like a Fool) feat. Eun Ji Won
ちょうちょ (Choucho) – Authentic symphony
길미 (Gilme) – 넌 나를 왜(Why baby why) feat. 정엽(Jeong yeop)
EXO-M – MAMA – HISTORY (Chinese ver.)
Super Junior – Sexy, Free & Single
Aya Hirano – NEOPHILIA
ONE OK ROCK – The Beginning
GRANRODEO – 『CODE:BREAKER』コード:ブレイカー OP – 《 DARK SHAME 》
Yakushimaru Etsuko – Mawaru Penguindrum 2nd OP – Shounen yo ware ni kaere
Kana Yazumi – Rune Factory 3 Opening – HAPPINESS
길미 (Gilme) – 길미 – 미안해 사랑해서 (I'm sorry for love)
KOTOKO – サクラノアメモエギノヨ
f(x) – Electric Shock
MAKE-UP / Nakagawa Shôko – Saint Seiya Omega Opening – Pegasus Fantasy
SE7EN – 내가 노래를 못해도 (When I can't sing)
BENI – HONESTY – 最後の「愛してる」
ちょうちょ (Choucho) – Mirai Nikki – 7th HEAVEN
Heo Young Saeng (Ss501) – I'm Broken
Aya Hirano – Fragments
BENI – 最後の嘘 (The Last Lie)
Gavy NJ (가비엔제이) – 가로수길에서 (In The Boulevard) feat. ARA
HIMEKA – 「Where I belong」Short PV
Aya Hirano – Harmonia Vita
Hashimoto Yukari – Mawaru Penguindrum OST – Unmei no Ko Tachi
Enjoy !