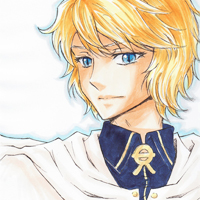 Hi everybody !
I'm SuzieSuzy, a japanese entertainment fan! From my childhood until now, I have watched 70's anime (Candy Candy, Goldorak, Versailles no Bara…), 80's anime (Saint Seiya, Orange Road, Creamy Mami, …), 90's anime (Evangelion, Escaflowne, Cowboy Bebop, Sailor Moon, …). You can see I have never stop watching anime and I'm reading a lot of manga since they were published in France.
What am I reading and watching? Take a look at my MyAnimeList and my MyDramaList.
Naturally I'm also an manga style illustrator and was part of Alsea no Sekai doujin group (2001~2006) afterwards No-Xice doujin group (since 2010). Check my illustrations through the Illustrations, fanarts and Comics menu! I hope you will like them. Do not hesitate to post your comments!
For your information, every content here is in french, do not hesitate to request an english version or to take a look to my deviantArt page.
See you soon,
SuzieSuzy