Whaou !!! Un an d'attente pour cette nouvelle tracklist !
J'ai manqué de temps pour écouter et répertorier mes coups de coeur. Comme d'habitude de la J-Pop/K-Pop/Anison, j'espère que vous apprécierez 😎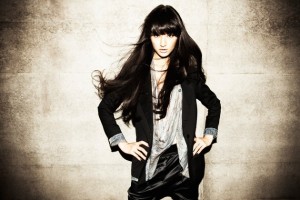 Voici quelques découvertes telles que Shishido Kavka – merci NoLife, AAA – merci Lazuli, MBLAQ (ça dépend des titres …), VIXX (vaporub), Yukino, Yanagi Nagi et Oda Kaori (vives les anison) !
Ou le retour des artistes qui m'ont bien manqué : Kalafina pour The Garden of Sinners, le retour de m-flo sans remix, T.M.Revolution ou comment se ruiner en J-Pop sur Amazon mp3 !
Enfin des albums qui rythmeront vos soirées : CRUSH de 2NE1 et I Yah de BOYFRIEND (80's des Sweetune inside) sortent des sentiers battus, Grown de 2PM et Dress to Kill d'After School dans une pop plus mâture, FLOWER de la prolifique Hanatan, le très beau LOVELAND de Miliyah Katoh (LOVER en collab' avec m-flo <3).
httpvp://www.youtube.com/playlist?list=PL11fruSOgVDqBGcx3GcELoS6cdLKKy8gO
ou cliquez ici pour visionner la tracklist directement sur YouTube.
Tracklist complète :
シシド・カフカ(Shishido Kavka) – カフカナイズ(Kavkanize) – ラヴコリーダ(Love Corrida)
2PM – Grown – 하.니.뿐.
Yukino – Miserable Rain
YU-A – Flavor
Hanatan – FLOWER – アウト・オブ・エデン Out of Eden et WAVE
INFINITE – Destiny
BTOB – Thriller – 크리스탈 같이 (Like A Crystal)
Yoo Seung Woo – Hello
THE BAWDIES – LOVE YOU NEED YOU feat. AI
Un peu hors contexte de la tracklist, mais je les aime bien  😎
After School – Dress to kill
Extraits du très bon album dont Dress to kill, Ms Independant, Crazy Driver, …
MBLAQ – Y
Excellents couplets  😮  dommage que le refrain ne soit pas plus original.
BOYFRIEND – 아이야 (I Yah) Repackage – 야누스 (JANUS) et 아이야 (I Yah)
Les Sweetune à l'oeuvre !
U-KISS – Moments – 내 여자야
2NE1 – CRUSH – 살아 봤으면 해
Kalafina – 君が光に変えて行く et アレルヤ
Endings des films 2 et 8 de The Garden of Sinners <3
UVERworld – Fight For Liberty
T.M.Revolution – Geisha Boy – Vestige (nostalgie …)
T.M.Revolution  x Mizuki Nana – Preserved Roses
Opening de Valrave the Liberator
Scandal – Runners High
Anison de Sengoku Basara 4
AAA – 777 ~TRIPLE SEVEN~ Charge ▶ Go!
Annabel – miniascape – anamnesis
Ending de l'anime Another
Yanagi Nagi – Mitsuba no Musubime
2nd ending de l'anime Nagi no Asakura
加藤ミリヤ – LOVELAND – LOVER feat. m-flo
東方神起 – Time – Y3K
m-flo – Neven – JOURNEY X
VIXX – VOODOO – Beautiful Killer
포미닛(4MINUTE) – 살만찌고
川田まみ(Kawada Mami) – Break a spell
2nd ending de l'anime Tokyo Ravens
織田かおり(Oda Kaori) – PLACE – Brilliant World
Opening du jeu Luminous Arc
光田康典(Mitsuda Yasunori) – Colours Of Light – SMALL TWO OF PIECES ~Kishinda Hahen~ feat. Johanne Hogg
Ending du jeu PSX Xenogears
光田康典(Mitsuda Yasunori) – Colours Of Light – RADICAL DREAMERS ~Nusumenai Houseki~ feat. Johanne Hogg
Ending du jeu Xenosaga I
U-KISS – MEMORIES – Shape Of Your Heart
테이스티(TASTY) – SPECTACULAR – ADDICTION
INFINITE – 추격자(The Chaser) + TEEN TOP To You
Interprétation croisée et amusante de chaque groupe !
みっちりねこマーチ(MitchiriNeko March)
Aussi obsédante que le nyan cat !